SNEAK PEEK:
The next generation in fashion
Spring 2015

CHAPTER 1.
The Reality

B

eckmans College of Design in Stockholm invited me to the Sneak Peek experimental show organized by its second-year fashion students. In search for authenticity and dignity the communications students decided to tell thirteen different fashion stories using body, face and camera movements only. After crossing the threshold of Beckmans building everyone was treated with freshly prepared smoothies, cookies and other snacks, as a nice gesture while waiting for the show. A white carpet referred to the event and minimalistic mood typical for Sweden marking the route to the room where bags full of gifts were waiting for the newly arriving guests. At the beginning I was quite critical watching one collection after the other. I didn't see anything new. I didn't see anything that stuck in my mind. For sure I was impressed by the well prepared video effects and the well selected music. Without exception, music plays a vital role in the interactive process of audience behavior. In this case, tempo, volume and genre influenced a lot, changing the power of my observation. A pure visual entertainment that held the attention and interest of the gathered audience.
CHAPTER 2.
The voice of reason

From now on everything can happen! – ensured Annika Berner, Course Director Visual Communication, while Marie O'Connor, Course Director Fashion added that looking is one thing, but to really see means to scrutinize and question what is and what can be. Following her words, I started to look deeper and suddenly I was astonished by a few really well–composed pieces. The menswear collection stood out from the rest.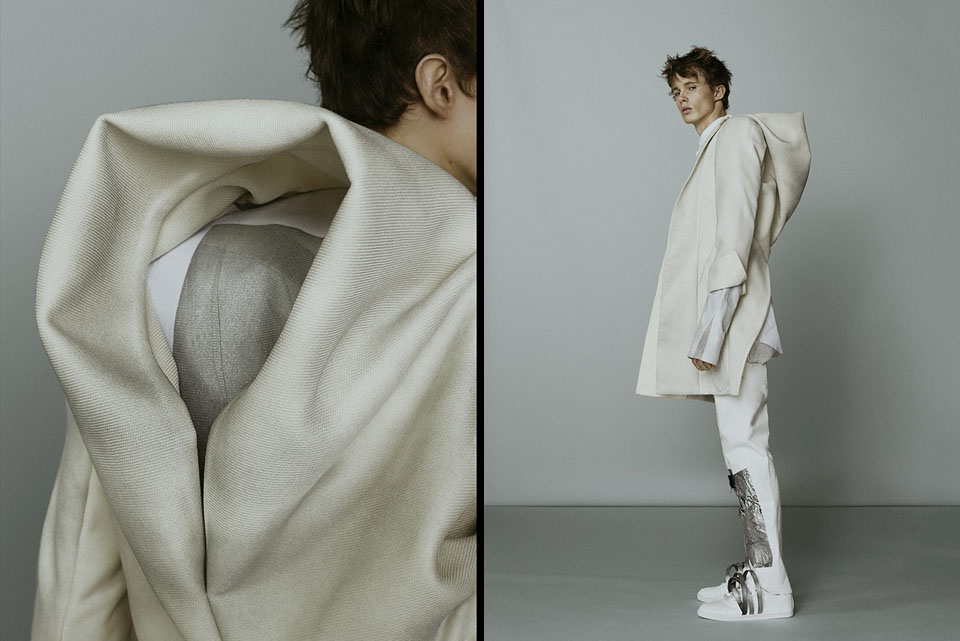 Behind the 'Nollvisionen' collection by Olle Daunfeldt stood the car crash idea and the relationship between power, technology and fragility. He created a dramatic silhouette as a physical confrontation with the car. He sees the clothes as a car body – emotionally and visually, and the feeling of safety is just an illusion. Fashion illusion. Asked in what way he has researched his materials, Olle answered: "The material research has in many cases been sort of a creative laboratory. The meeting between a textile fibre and an industrial product is an opposition, but they belong together in my head. Most important to me was to find a balance between the collections separate parts and to find materials that effectively expressed the different moods I was interested in shaping".
Jenny Larsson is the other name worth remembering. Her 'Allt är bra' collection made me think. Inspired by the street culture, Jenny underlined what is beyond the aspect of function in a garment. By function she meant both the physical and the aesthetic aspects.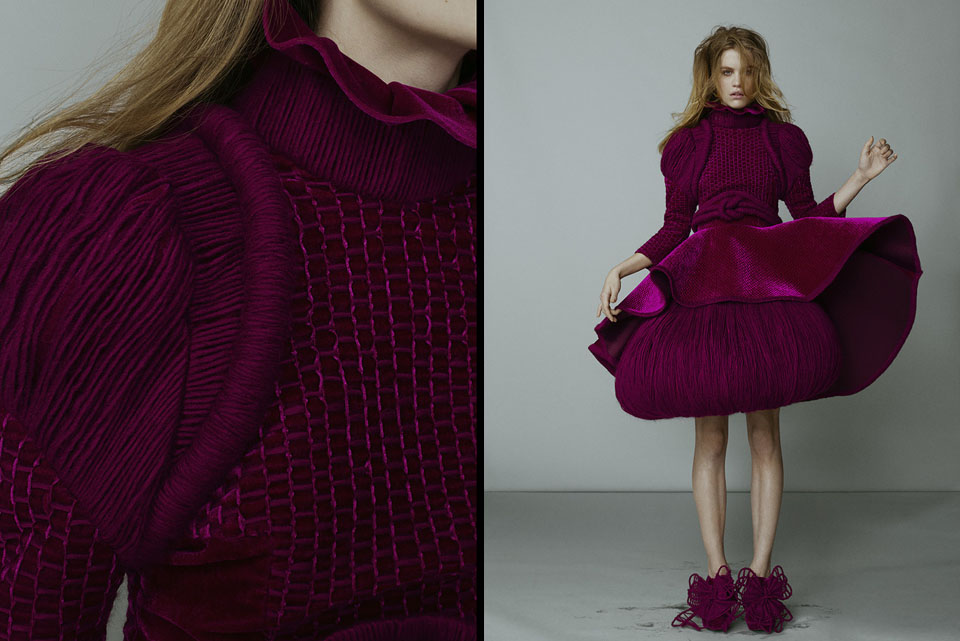 Anna Scholz and her 'Imperfect pearl' moved me into 17th century, Madame de Pompadour's look and Marie Antoinette's silhouette. Anna was definitely inspired by the baroque in her cuts. She worked in a sculptural way with volume and strong colors, with the desire to push an expression of femininity to extremes. And she did it in an outstanding way.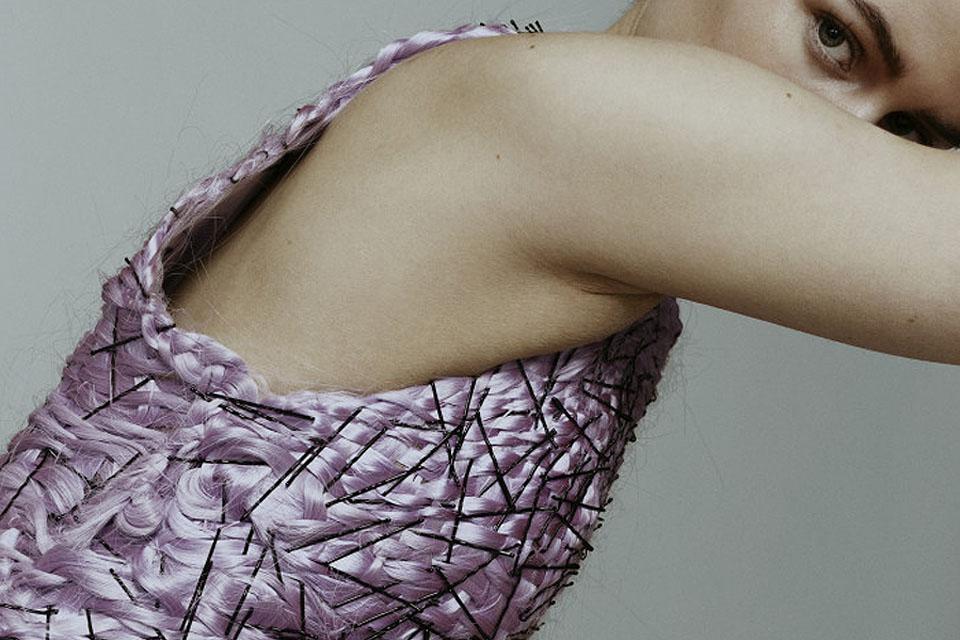 I admired also Klara Modigh's statement in her "Fake fur" collection. Klara said – "My collection is about the fake and the real. Animal, fake animal, fake human and synthetic materials. There's a glitch in the fact that a lot of people, including myself, would never wear fur but buy leather shoes without blinking, and never think that down jackets contain feathers. I've tried to play with the material choices in a way to twist the eye on how they are being used. It's an exploration into how nature is usually interpreted in clothing; like in floral prints and fur". She also added that creation is always political. In every creative action you can choose to reproduce and work within the society that exists or go against it. Her garments don't have an obvious political message, but she creates within an ethical framework; not using extremely thin models, not using fur, and not using references of violence.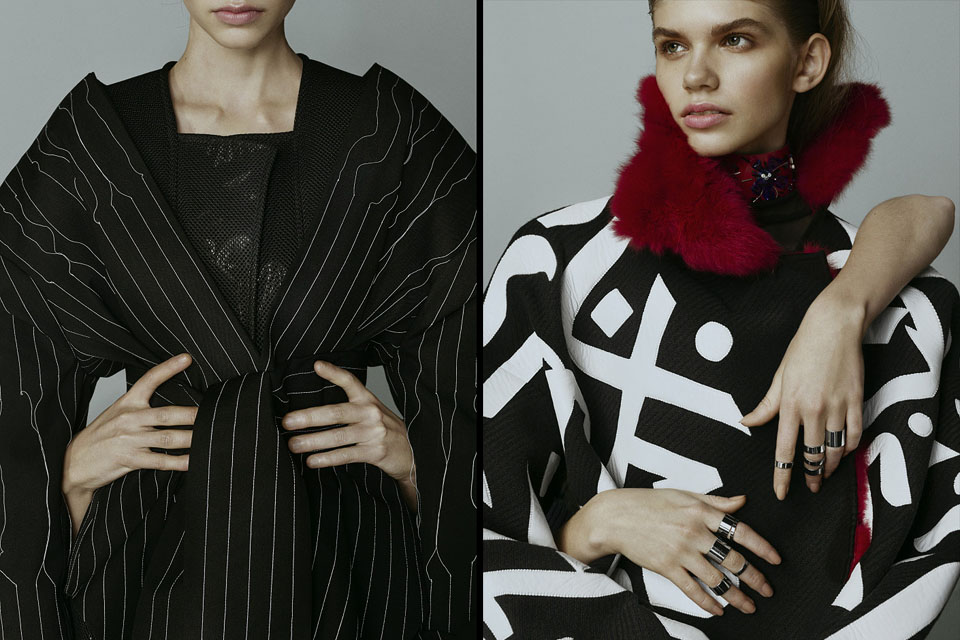 CHAPTER 3.
The visual sensation

P

previously shown collections could be also experienced in person, organoleptically on still-standing live models. It was really interesting to experience something out of the adopted fashion framework. It reminded me how long tradition of interdisciplinary student collaborations has had Beckmans College of Design. Fashion as a tool of experimentation, allowed students to blur boundaries between clothing, technology, craftsmanship, fantasy and reality. At this stage, you can't demand from the students well thought-out statements and mastered skills. They are still in the middle of their education and their main goal is to experiment and play with fashion. One thing is sure, that my eyes travelled and it was an interesting journey. These thirteen talented students left their individual, bold marks as promising creators.